How and
why we H20.
Rev Your Bev is the Virginia Foundation for Healthy Youth's campaign to encourage Virginians to drink more water. Rev Your Bev promotes water as the #1 beverage of choice as a key strategy for childhood obesity prevention and brings educators, health advocates, and community leaders together to change the way Virginians think about beverages.
Rev Your Bev Week!
Rev Your Bev Week activates Virginians to celebrate water and to spread the message! Since 2013 more than 250,000 Virginians have participated in more than 4,000 Rev Your Bev events held across the state.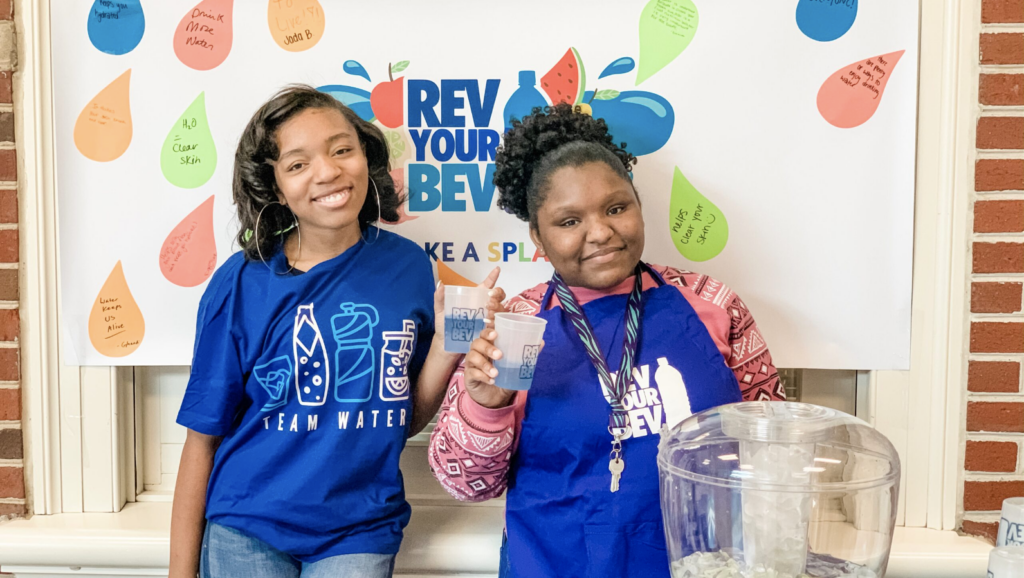 Y Street
Our award-winning volunteer initiative for high school students, Y Street, works to make Virginia a healthier place. Rev Your Bev is just one of the many ways these motivated teens drive positive change in their schools and community.
Media Library
Check out past campaign videos and drinkable content on YouTube from over the years!