 Pump up
the flavor
These flavorful recipes are just what you need to boost your beverage. From piping hot tea to ice-cold, fruity water, these fun and refreshing recipes will quench your thirst. Download recipes, pin to your Pinterest board, or share on Facebook with your friends.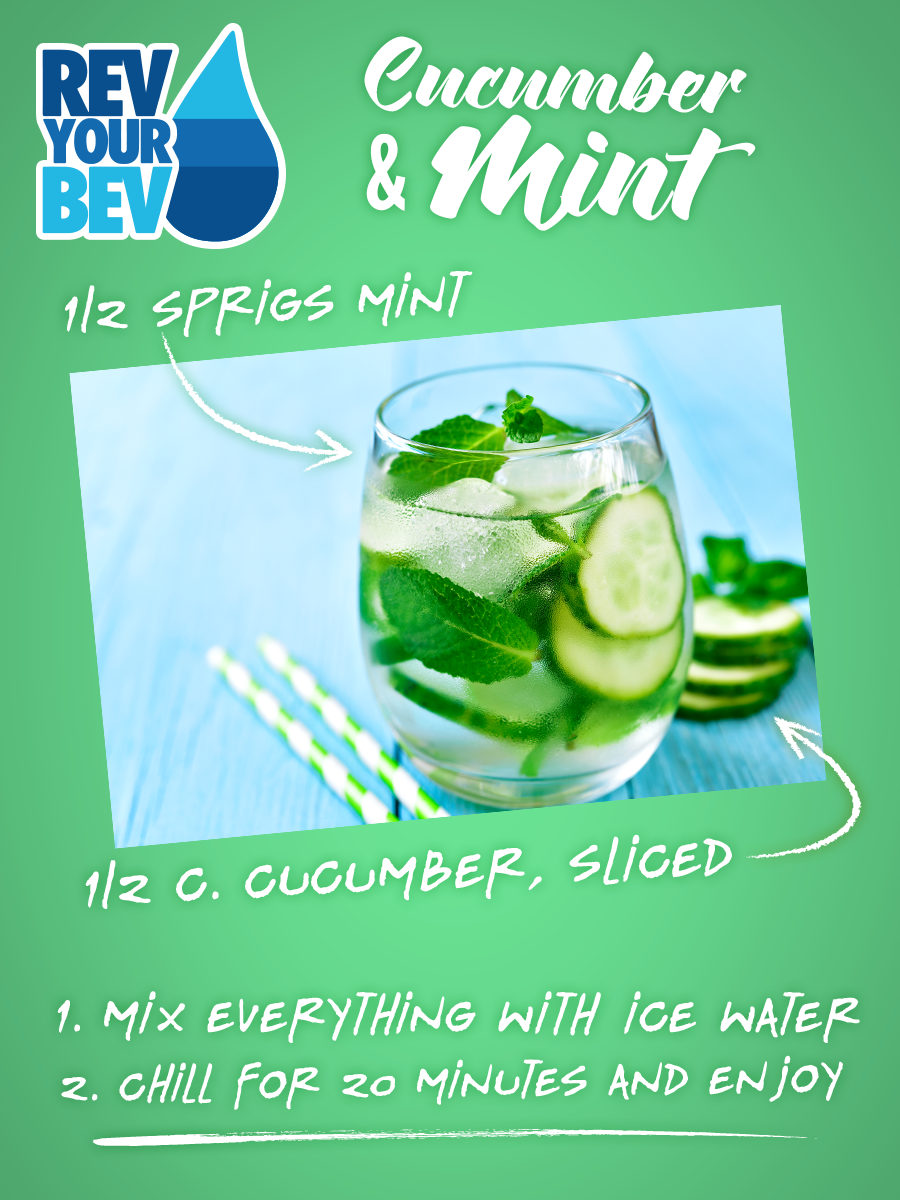 Cucumber Mint
1/2 c. cucumber, sliced
1–2 sprigs mint
1. Mix everything with ice water.
2. Chill for 20 minutes and enjoy.
Download Recipe
Share Recipe