 Pump up
the flavor
These flavorful recipes are just what you need to boost your beverage. From piping hot tea to ice-cold, fruity water, these fun and refreshing recipes will quench your thirst. Download recipes, pin to your Pinterest board, or share on Facebook with your friends.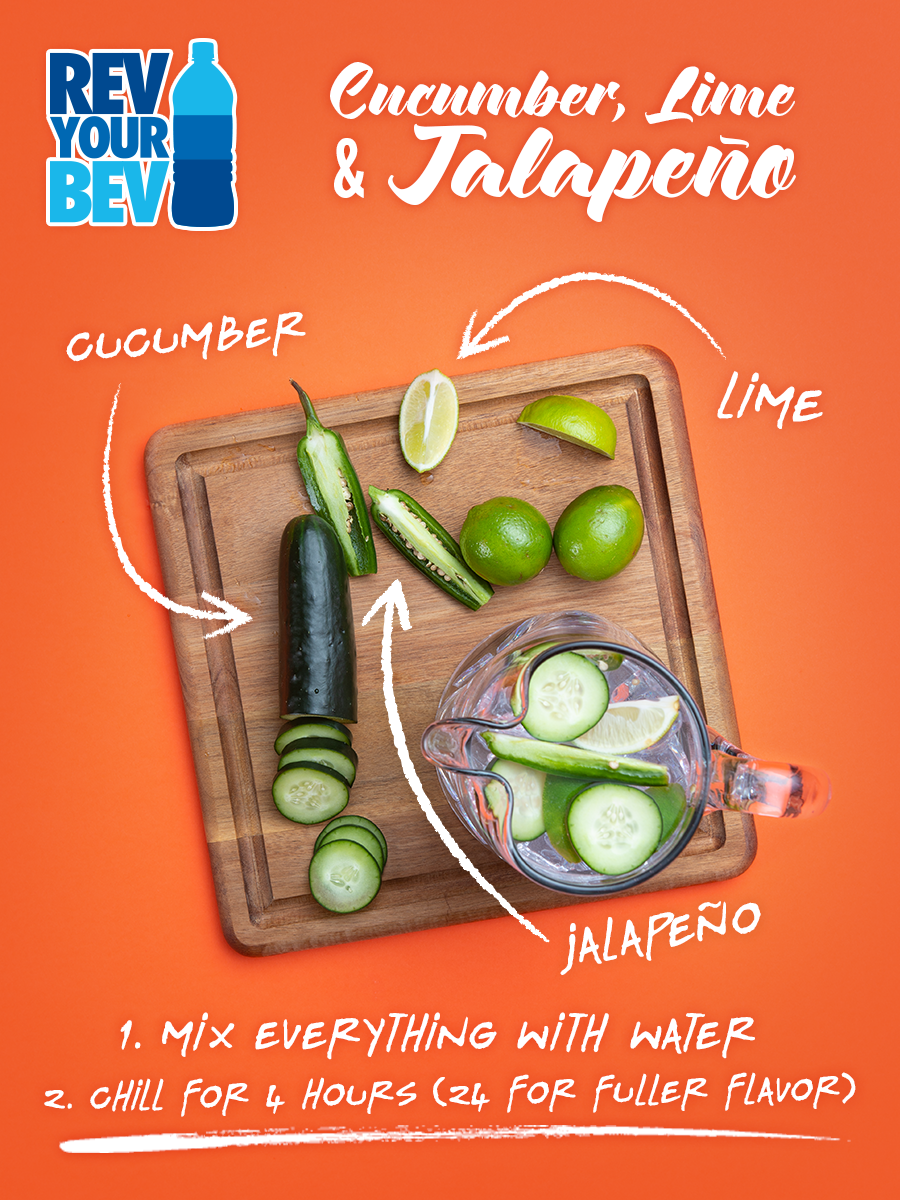 Cucumber, Lime, and Jalapeno Water
Lime
Cucumber
1/2 jalapeño (no seeds)
1. Mix everything with water.
2. Chill for 4 hours (24 for fuller flavor).
Download Recipe
Share Recipe